organic LED lighting system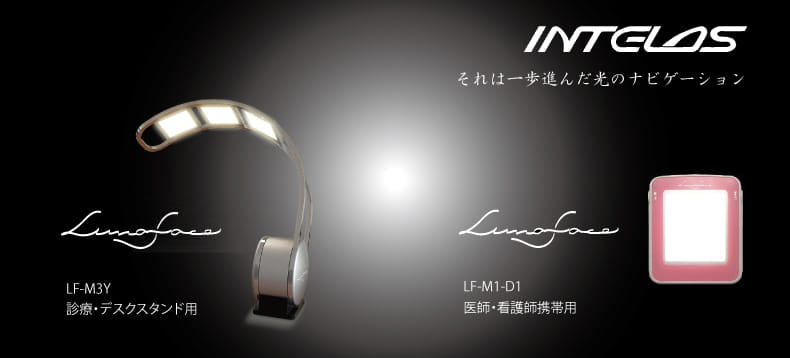 INTELAS (International Takahata Electrical Lighting Activity Series) is a new brand from Takahata Electron, offering to the world systems using light that is friendly towards the earth and the men.
As light navigator, our INTELAS sends into the world practical ecology as well as comfortable lifestyle.
Brand with organic LED 
LunaFace
INTELAS and LunaFace, sun and moon.
LunaFace, beautiful milky white light.
Beautiful natural light seen from the earth, moonlight.
INTELAS is the first brand to use Organische LED lighting in the medical secotr.
Our design uses this moon-like soft light to best advantage.
Around the patient soft, friendly light.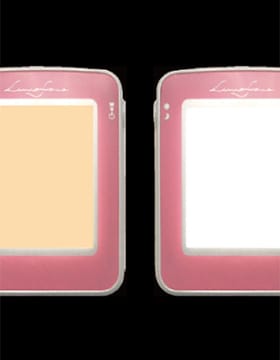 LF-M1-D1

for doctors and nurses

A Nurse Light for nightly rounds. The light-emitting part uses organic LED panels for the first time. Friendly light without dazzling effect never disturbs the patient's eyes and can be used for observations on the patient's state and nursing work. Handily designed for use in hospitals.
Catalogue download here
LF-M1 organic LED-Panel
Almost natural light / lighting panel with dimmer.
Colour temperature can be changed freely. (Offered by Pioneer Company.)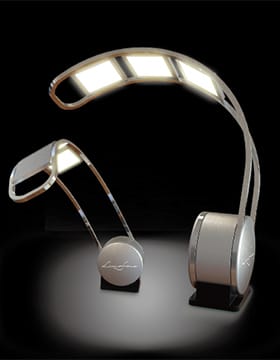 LF-M3Y

organic LED desk light

A standing light for use in all sorts of medical facilities.
Through the use of organic LED and their almost-natural light quality, we aim at comfortable lighting without any dazzle. Beautiful form fits into every interior. Stylish effect on surrounding room through silver shine.
Catalogue download here
LF-M3Y organic LED-Panel
Lighting panels of silk-like milky white color.
Uniformly shining surface does not make the eye tired. (Offered by Lumiotec Company.)